Nancy is a great lady and mom who has five adorable and hilarious kids. Would you believe the younger two are twins? Nancy's daughter was visiting from California, and she thought it would be a great opportunity to update their family photographs. She was right, probably because she's the mom.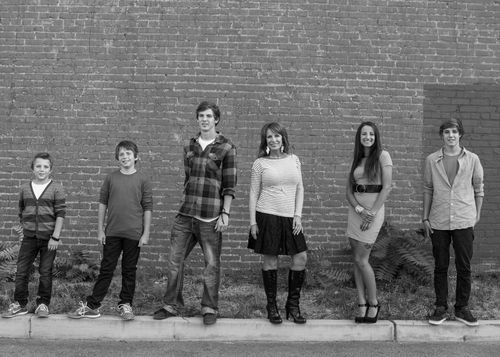 I just adore non traditional family pictures...adore them!
Thank you so much for stopping by to check out my work!
Everyone should have family pictures hanging in their home...
call me
to have yours updated, I promise we will have a great time!
I hope you are enjoying your season of thanks!!
Stay Happy,
Amanda